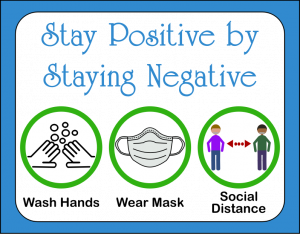 This past year affected all of us like no other year. We lost so many opportunities, family members, and friends. Financial security and daily life was taken away. So much taken away from everyone in so many circumstances. While we lost so much, we gained more than we could realize during it all.
A personal loss of mine from the pandemic was losing so many opportunities that were lined up. I had my senior year coming to an end and lost all the activities that every high schooler looks forward to. Prom. Grad bash. Graduation. Senior trip. Graduation was moved to a PowerPoint. Nothing rescheduled. All lost.
While high school didn't end as I hoped and dreamed, I gained personal growth. Having to stay home and jump my work hours from 25 to 50 came to me as shocker but helped me grow in my work ethic, work relationships, and helped me work my way up from team member to assistant manager. When I wasn't working, I learned so much about myself through much reflection and thinking. I learned what my goals were for college, life, traveling and relationships. I began to write everything out and meditate on what I really wanted. I learned to love working out and pushed myself to do it every day. Growing my physical health stemmed more mental health growth. I grew more in my faith and worked to involve myself in activities and daily walks. I was able to gain the opportunity to become a middle school bible study leader. Focusing on the positive every day and speaking positively became a true goal of mine. This was not only for my own sake but to brighten others' days. People tend to just focus on the negative and let it consume their brains when we could make it so much better by seeing a light at the end of the tunnel.
Through all the triumphs of overcoming, trials came for sure. The struggle of having to be stuck home with family twenty-four seven and arguments coming up all the time. My mom losing her job, so we lost half of our financial support. My mom got Covid, so quarantine became a huge reality. With her underlying health issues, it was such a scary time of unsureness. My high school class lost two classmates in a car crash. The grief to go through as a class was never expected. Family members in and out of the hospital.
With so much to overcome and face in the new reality of life, I grew stronger in all aspects of life. My mentality went to a very weak point to the strongest it's been and still growing. I spend every day trying to live the best I can. To the best of my ability. With the most positive attitude I can have. This whole pandemic really made everyone realize that so much could come to an end in an instant. We must live every day to the fullest with no regrets and full potential.